Hi there! My name is Lindsay and I blog over at The Lean Green Bean. I'm so excited to be guest posting for Ashley today! My hubby and I are coming up on our 4th wedding anniversary in September but we've actually been living together for almost 6 years. We met in college and after a spending a few months living in an apartment on campus with a few other girls, and a short stint living with his parents (now my in-laws), we moved into our first apartment together about 3 months after we graduated from college.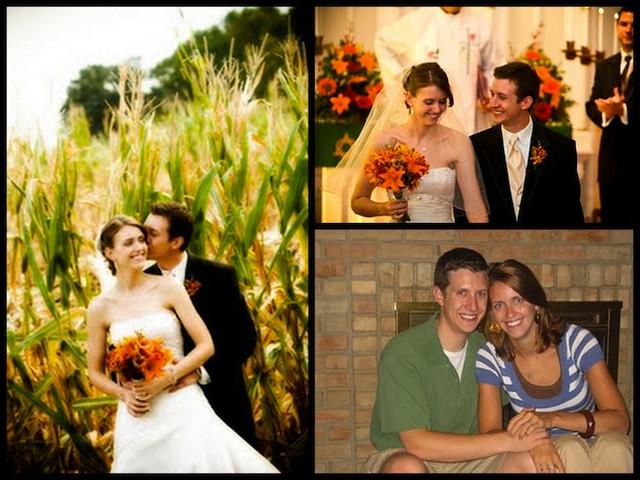 I was super excited to have my very own kitchen and couldn't wait to start cooking some delicious meals for us. It didn't take me very long to realize that I needed some sort of organizational system for our weekly meals. We were out on our own for the first time, we weren't making that much money and we weren't in college anymore so I couldn't justify eating pizza 3 nights a week any longer.
I started menu planning and it made a world of difference. Every weekend I would pull out my cookbooks and magazine clippings and get to work figuring out what I wanted to make for the week. Then I would write our meal plan in pretty colors and hang the paper on the fridge for easy reference during the week.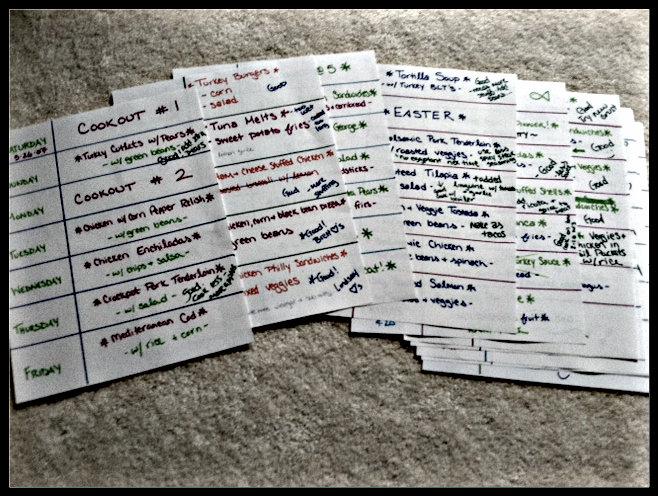 Based on the meals I chose, I would make a grocery list and we would head to the store. At one point, my hubby even made me a customized shopping list, organized by aisle for the grocery store we shopped at most often. It listed the most common things I bought in each aisle and all I had to do was go through and put checkmarks next to what I needed!! Not exactly like this, but you get the idea: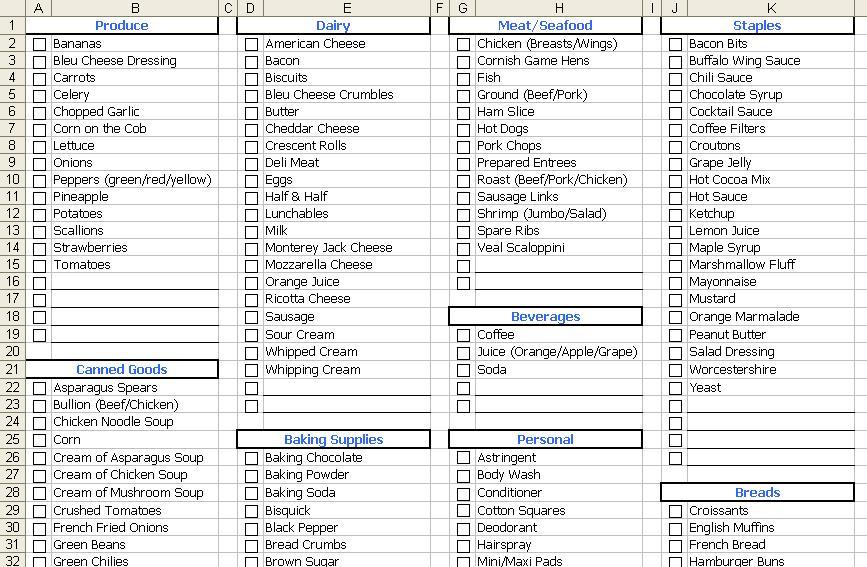 Menu planning helped me SO much when I first started living with my significant other. Here are a few reasons why I love it:
Grocery Shopping is a breeze! When you know exactly what you're making during the week, you can make a really detailed list of the things you need to buy.
It saves money. I found that I wasn't buying a ton of stuff and not using it. I bought what I needed to make the meals that I'd picked out and that was it.
It encourages you to try new things. Menu planning was exciting for me! I loved pulling out all my recipes and finding new ones to try each week. It forced me to step outside my cooking comfort zone, instead of just relying on the same three recipes each week.
It's an easy way to track likes and dislikes. After each dinner I would make notes on my weekly menus about what we each liked/disliked about the recipe, changes I made or things I would do differently in the future.
It becomes another source for recipes. I saved all of my weekly menu plans in a file and on the weeks when I didn't fill like pulling out a ton of cookbooks to look at or just wanted something that I knew we would both like, I went straight to that file, read my notes and could easily pick out a few things I knew we would enjoy.
It makes life easier. If you're moving in with someone for the first time, whether you're married or dating, there are a million other things you're going to be spending time trying to adjust to. Eating together should be the easier part! Spending a little time putting together a plan to follow during the week helps to ensure your evenings will be enjoyable and gives you more time to spend with the one you love!
I'll admit that I've fallen off the menu planning wagon lately, but writing this post has actually inspired me to jump back on! It's helped me remember how helpful it was so you better believe that next weekend I"ll be pulling out those cookbooks again so I can get myself back in the habit!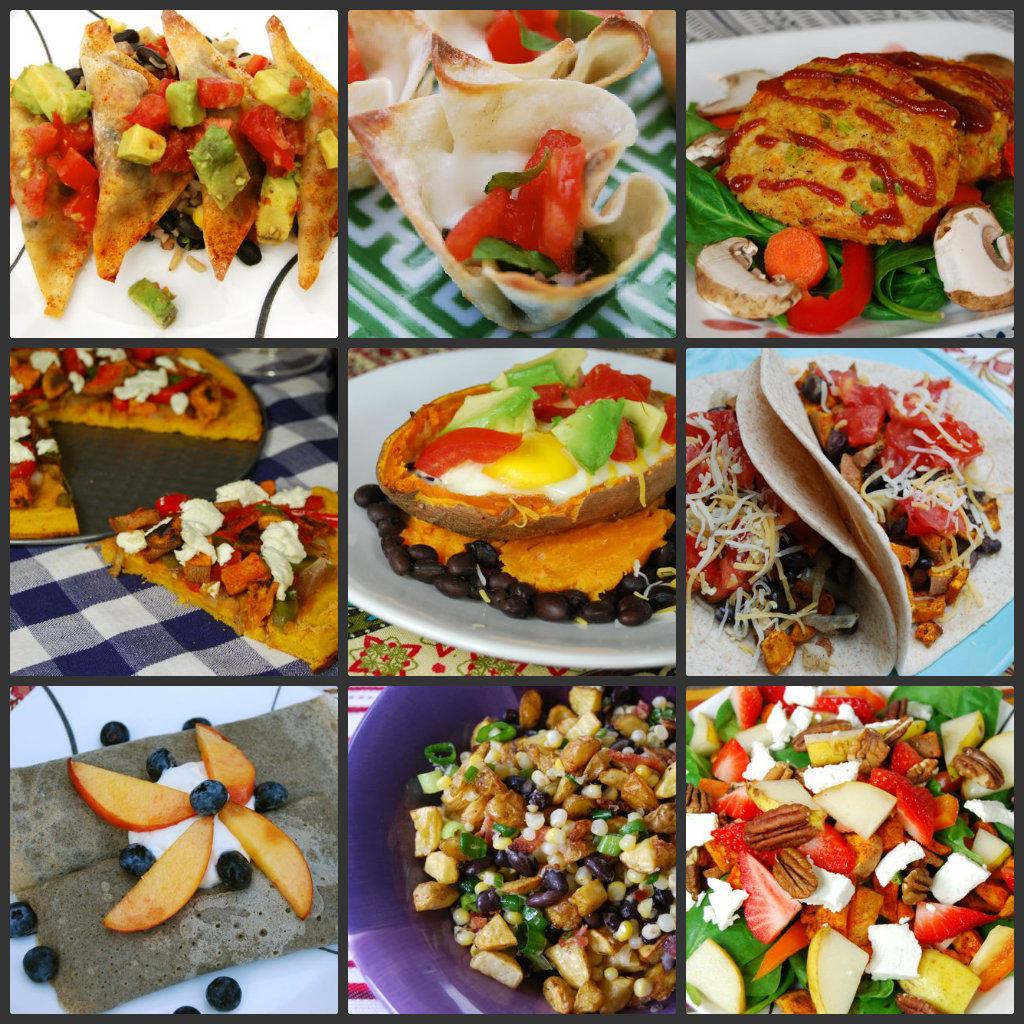 Thanks so much to Ashley for letting me take over her blog today. And thanks so much to all of you for reading. Hopefully I've encouraged you to give menu planning a try if you're not doing it already. If you need some ideas, feel free to stop by The Bean and check out some of my recipes! And make sure you say hi! I love making new friends.
–Lindsay–